September 28, 2023
St. Benedict's Commitment to Truth and Reconciliation Shines Through Student Initiatives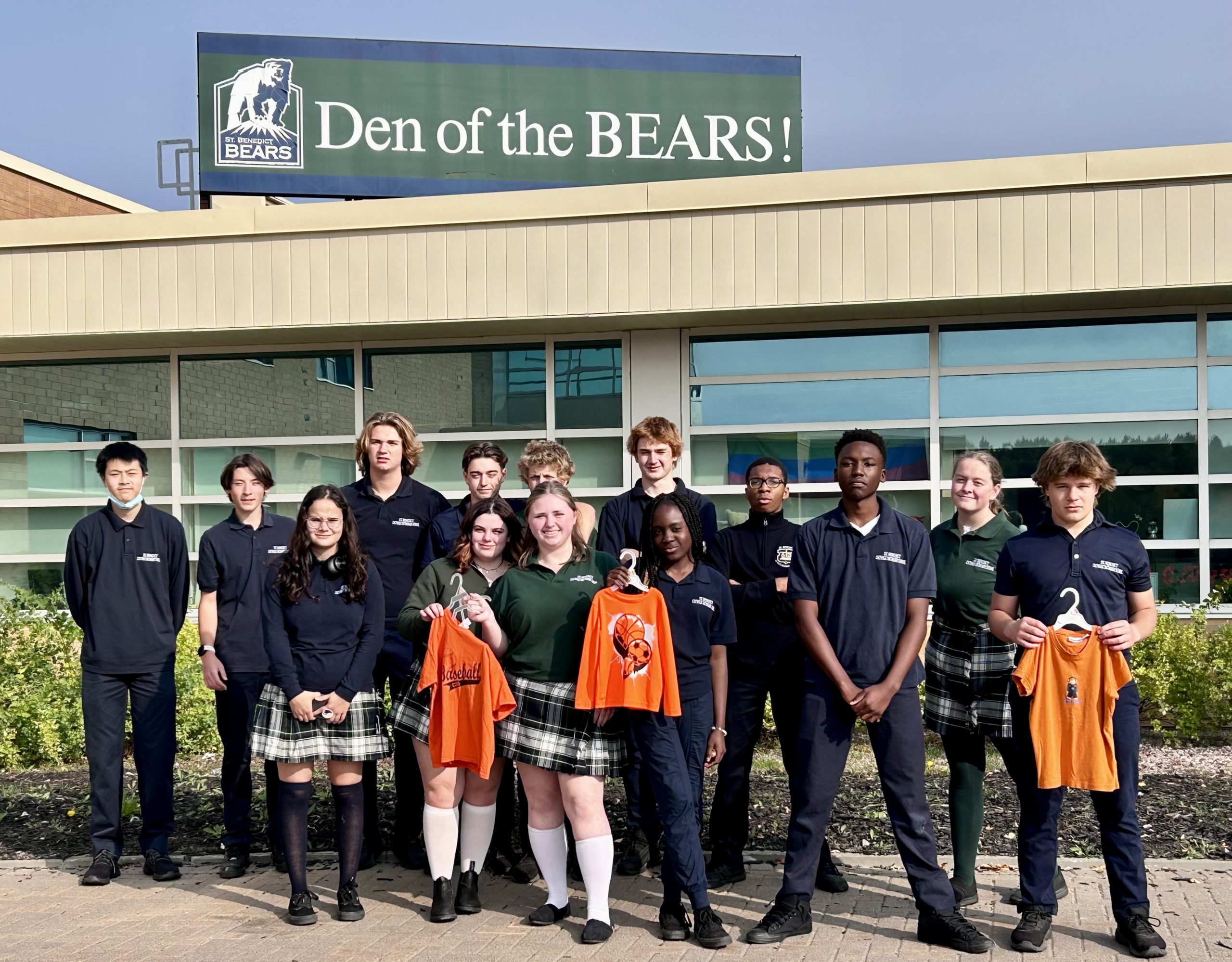 Since 2021, St. Benedict has made a commitment to be a legacy school with the Downie Wenjack Fund which honours a commitment to Truth and Reconciliation.
This year, students in Ms. Dowdall's Indigenous Studies classes took part in the Truth and Reconciliation Relay hosted by Greater Sudbury Police Service. Additionally, students participated in a fence art project where they created a large mural stating, "Every Child Matters". Students were able to participate in both events. Their ReconciliACTIONS were complimented with learning about the Residential School System and why they were taking part in the actions. The Honourable Murray Sinclair said, "Education is what got us into this mess, education will get us out."
For more information on becoming a legacy school visit www.legacyschools.ca.