May 25, 2023
St. Benedict Teacher Chosen to Take Part in the Leader Training Program Presented by Let's Talk Science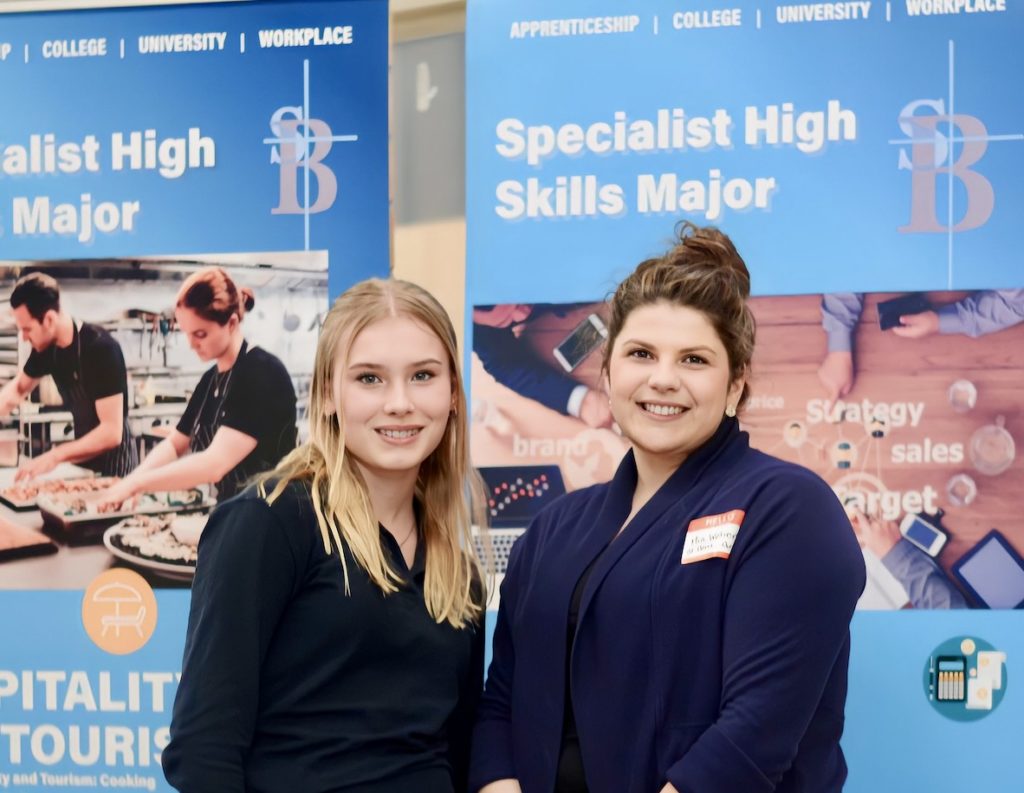 Erika Weber, Science Teacher at St. Benedict Catholic Secondary School has been selected for the Teacher Leader Training Program offered by Let's Talk Science for the 2023-2024 School Year.
The Teacher Leader Training Program is a professional development opportunity for teachers looking to help other educators deliver enriching learning in the classroom through STEM. A Teacher Leader is responsible for the following:
• Support educators in STEM-based learning and teaching.
• Join other Teacher Leaders from across the country to form a community of best practices.
• Facilitate professional learning experiences for fellow educators using curriculum-aligned, easy to use resources.
Candidates participated in three levels of interviews for this unique position. Erika hopes to build confidence in her fellow educators who are not familiar with science education and assist them in feeling comfortable with completing hands-on experiments and modelling STEM in their own classrooms.
"Through this experience, I will be a permanent member of a community of passionate STEM educators from across Canada. I am hoping to gain new strategies, best practices, and resources that I can share with my colleagues at the Sudbury Catholic District School Board. When passion is put to practice, it inspires others; I look forward to learning from this program so that our students can put their best foot forward in a fast-paced and competitive industry," said Erika Weber, Science Teacher at St. Benedict C.S.S.
"Mrs. Weber's passion for STEM education is contagious. She is continually looking for engaging and meaningful opportunities for her students, which in turn sparks a love for science. Her leadership in the areas of science, robotics, and coding has enriched St. Benedict, and I am excited to see what her next adventure brings!" said Beverly Belanger, Principal of St. Benedict Catholic Secondary School.
Let's Talk Science is a national charitable organization committed to preparing youth for evolving career and citizenship demands in a rapidly changing world. Learn more about the Teacher Leader Training Program and the organization HERE.